Summary
Vulnerability Management is Foundational to Security Strategy
Reducing the overhead and people needed to manage a platform provides them with time to make meaningful, impactful changes.
Focus on what will provide you with quantifiable and measurable risk reduction.
I have worked with many customers over the years in trying to get ahead of their vulnerability management program shortcomings. The obstacles are many-fold; tens of thousands of vulnerabilities, limited time and resource, multiple technologies, lack of buy-in from the business and leadership and competing priorities due to perceived risk.
Well, if this is you – you're not alone. Vulnerability Management seems to be one of the toughest obstacles to conquer and whilst those other companies had SIEM platforms, Next-Gen AV and a SOC function, there were still massive challenges with vulnerability management in measuring risk and effectively remediating that risk. So, although those companies may have had advanced capabilities, they were built upon a flawed foundation which increased risk and failed to effectively protect their environment.
Watch our Webinar – Top 7 Tips to Transform Vulnerability Management
So how do we take a step back and address the lack of resource and investment in your Vulnerability Management Program? Breaking it down into its most basic functions, programs require Planning and Definition, Technology, Vulnerability Prioritization, Remediation, and Reporting and Measurement. In terms of maturity, most companies will sit anywhere between No Process at all and Business Risk Management (see fig 1).

Now, do you need to be as mature as Business Risk Management? No. As with all security programs, it needs to be relative to your organization's inherent risk and available budget. But you should have realistic expectations to achieve a Prioritization Focused vulnerability management program. At this stage, you are making meaningful inroads that effectively reduce your risk whilst providing demonstrable value to the business.
Traditional program development can take months and years to design and build and all too often, tribal knowledge of assets within the organization is foundational to its success meaning that inevitable employee turnover can severely affect any progress.
Automation provides companies a way with which to accelerate their maturity and avoid the increased resources needed to build, develop and maintain the technology which underpins it. So much time is expended on simply managing and configuring the environment - not to mention the time it takes to consume the information produced by the technology - that little time is afforded to those tasked with program development to actually develop the program!
If we can automate discovery, scanning and vulnerability prioritization, we can accelerate maturity and provide those tasked with developing a program time and scope to focus on measurable risk reduction to positively impact security posture and provide value to the business.
Secureworks VDR gives you just that, a platform designed to eliminate the manual effort required to significantly reduce enterprise risk and give you the information needed to achieve this.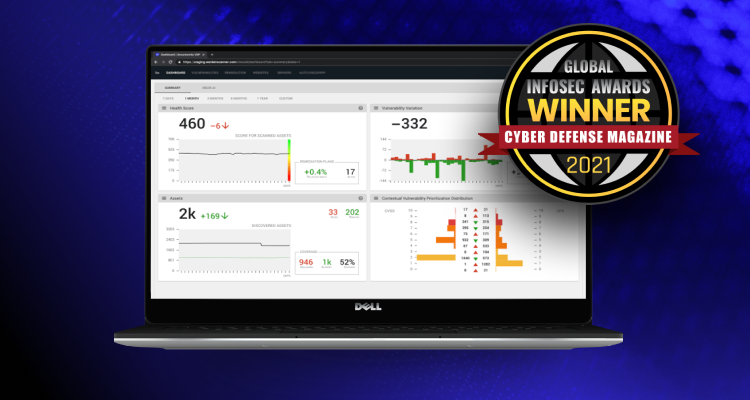 You Might Also Be Interested In:
Back to all Blogs