SecOps teams continue to struggle with detecting and responding to modern threats at scale. Managing the large volumes of data that legacy tools like SIEM and next-gen SIEM generate can overwhelm teams and potentially limit visibility of advanced threats. In fact, according to research conducted by the Enterprise Strategy Group (ESG), 30% of organizations currently using SIEM, or considering investment in SIEM, feel that it is not as effective at identifying unknown threats 1 .
The Secureworks-sponsored study from ESG, the Impact of XDR on the Modern SOC, is based on survey insights from 388 IT and cybersecurity professionals at organizations in the United States and Canada responsible for evaluating, purchasing, and managing detection and response strategies, processes, and technologies. The eBook reveals interesting insights on the market perception and adoption of Extended Detection and Response (XDR) as a strategy for SOC modernization.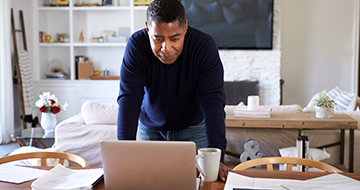 Data sprawl has overwhelmed security teams
The rapid rise of cloud-native applications means data is now flowing in multiple directions. As a result, threat actors have adapted their tactics to be more sophisticated, and harder to detect. Coupled with limited visibility in the cloud, understaffed/under skilled security teams, and the growing costs of managing siloed security tools, the importance of a modern threat intelligence platform is critical.
Could XDR be a path to SecOps efficiency?
This has led many organizations to consider the role Extended Detection & Response (XDR) could have on accelerating SecOps efficiency and SOC modernization. The idea is that unlike SIEM, which ingests data in large volumes and requires analyst resource hours to identify real threats, XDR can accelerate threat detection by filtering noise to enhance visibility of the threats that matter.
But not all XDR solutions are the same and it is important to choose a solution that:
Identifies threats along the attack surface:
With coordinated visibility across endpoint, network, and cloud.
Transforms SOC efficiency and efficacy:
With an integrated, open platform that accelerates response to attacks.
Enhances threat intelligence:
With the power of human intellect from built-in community applied intelligence.
We built our XDR product, Taegis™ XDR as a cloud-native security platform informed by more than 20 years of experience and leadership in Managed Security. This deep well of knowledge enhances threat intelligence through alert enrichment from:
1400+ IR engagements
Performed in the last year
52,000 Threat indicators
Database managed and updated daily
80+ Researchers
In our Secureworks® Counter Threat Unit™
SecOps. To the power of X.
Taegis XDR extends security analytics capabilities with the power of human intellect to unify detection, empower SecOps team productivity, accelerate response capabilities, and reducing SOC work by 85 percent2. Our XDR platform helps security teams see and track threats across your enterprise. In fact, we extend visibility of MITRE ATT&CK tactics and techniques with over 90% coverage2. Taegis XDR can replace or enhance your current SIEM with advanced threat detection that simplifies security operations.
Modernize your SOC by empowering SecOps
Taegis XDR helps improve security efficacy, extend the capabilities of legacy security tools, and empower security teams to be more efficient.
1Source: ESG eBook, The Impact of XDR in the Modern SOC, November 2020
2Secureworks. (2021 February 9). Secureworks Unveils Secureworks Taegis™, XDR Advancements, and MSSP Partner Initiative to Strengthen Cybersecurity Community [Press release].
Back to all Blogs