White Paper
Protecting Your Profits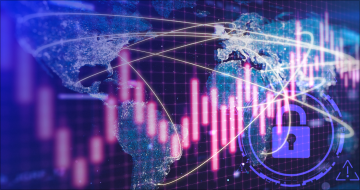 Get Your Complimentary Paper
All active fields required.
The New Economics of Cybersecurity and 4 Best Practices to Protect Your Business
What you will learn:
4 best practices for advanced operational cybersecurity economics
How cybersecurity acts as a strategic enabler of your business operational health and growth
Why it's time for organizations to add rationalized cybersecurity economics to their short lists of cybersecurity necessities
Three phases of cybersecurity economic requirements and how spending has historically shaped the ability to drive digital transformation with confidence and operational excellence
Organizations have made significant investments in cybersecurity technology, services, research, and upskilling. However, the economics of cybersecurity remain problematic as many executives still view cybersecurity as paying for nothing to happen – which can put entire organizations at risk. It's time to change the conversation around cybersecurity and the investments that successful businesses are making. Read this white paper to understand why an economically rationalized approach to cybersecurity is a must for every organization competing in the digitally transformed global markets of the 21st century.