White Paper
Cloud Security: A Shared Responsibility Model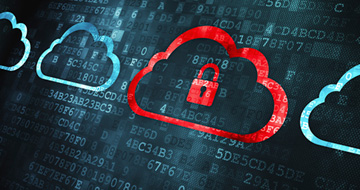 Get Your Complimentary Paper
All fields are required.
Cloud providers' security obligations only extend so far — ensure your applications and data are secure in the cloud
What You Will Learn:
Cloud as a shared security model
Securing applications/data in the cloud
Cloud adoption and maturity model
Despite long-standing concerns captured in a myriad of surveys, security in the cloud has progressed to a more practical and achievable level.
The Cloud represents a shared security responsibility model whereby that responsibility is split between the Cloud Service Provider and the client. For organizations moving some or all of their applications and data to the cloud, acceptance of this model clears the way to more thoughtful consideration for how security can and should be architected – from the ground up.
This paper provides clear recommendations for securing applications and data in the cloud and focuses on security in third-party cloud Infrastructure-as-a-Service (IaaS) environments, the different stages of organizations' deployments, and how security is shared between the Cloud Service Provider (CSP) and client.