Webinar
The Hacker Mindset in Incident Response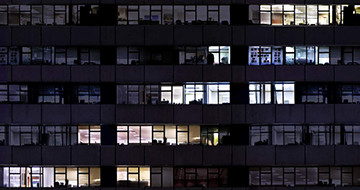 View Your On-Demand Webcast
All fields are required.
Learn how our IR consultants and adversarial testers collaborate to get inside the minds of adversaries
Speaker: Nate Drier - Managing Principal Consultant and Tony Kirtley - Director of Incident Command
Recorded: October 15, 2020
Duration: 60 Mins
What you'll learn:
How our incident response exercises are fueled by live interactions with Secureworks penetration testers
How attack surface reduction efforts identify trivial points of reentry by an attacker during emergency IR engagements
How security control validation during incident recovery efforts ensures your new controls are adequately protecting you
When incident responders get inside the minds of hackers, they're able to anticipate an adversary's possible next moves. To achieve this, our incident responders turn to the best hackers they know: the Secureworks Adversary Group. The Adversary Group is a dedicated team of global ethical hackers who attack customer environments using devious tactics many cybercriminals would love to learn for themselves. In this webcast, Nate Drier, Senior Penetration Tester, and Tony Kirtley, Director of Incident Command, explain how the two teams partner to deliver an incident response experience that goes above and beyond the industry standard.
And of course, all of this is supported by threat intelligence from our world-class research group, the Counter Threat Unit™.