Webinar
Ransomware Trends: The Evolution of Threat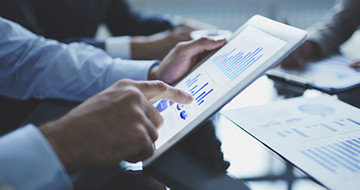 Access On-demand Webinar
All fields are required.
Everything you need to know to defend against this omnipresent threat
Speakers:
Mike McLellan, Director of Intelligence, CTU-CIC
Marcelle Lee, Senior Security Researcher, CTU-CIC
Keith Jarvis, Senior Security Researcher, CTU-CIC
Recorded: July 20, 2021
Duration: 60 mins
What you'll learn:
The seriousness of the ransomware threat
The ransomware landscape post-Colonial Pipeline attack
What you can do to defend against ransomware—best practices and common failings from our frontline experiences
Answers to questions that our Researchers received during the live webinar
Ransomware is evolving and putting everyone at risk. What do you need to know to stay protected?
Our team is on the frontlines of tracking and responding to threats. Join us to learn the latest developments in ransomware and what you need to do about them.
You'll hear from the Secureworks® Counter Threat Unit™ research team who track ransomware developments every day. The research team also draws from the knowledge of our Incident Responders who have responded to over 200 post-intrusion ransomware events globally.