Webinar
Making MITRE Matter: Ransomware Defense Revealed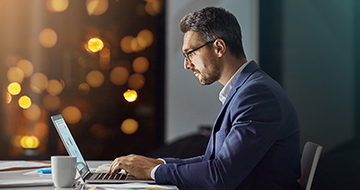 View Your On-Demand Webinar
All fields are required.
See MITRE ATT&CK brought to life with ransomware attack modeling, XDR investigation and response demos, and a trip into the depths of the adversarial mind.
Speakers:
Mirza Baig – Senior Product Manager, XDR
Michael Rosen – Director, Technical Marketing
Rafe Pilling – Senior Security Researcher, Counter Threat Unit
Recorded: June 23, 2021
Duration: 1 hour
What you'll learn:
MITRE basics – a common language for InfoSec
How Secureworks maps adversarial tactics to MITRE to cover over 90% of MITRE ATT&CK TTPs
The methods and motivations of the adversarial mind
How Taegis™ XDR has the power to detect and respond to advanced threats
Answers to questions that our speakers received during the live webinar
Listen to our Secureworks® Counter Threat Unit™ researchers as they bring MITRE ATT&CK to life through practical ransomware examples. You'll see how an open Extended Detection and Response (XDR) platform handles real-world adversarial tools and attack techniques with rapid threat detections and countermeasures. You'll also learn how to use the MITRE enterprise framework to choose security controls that provide comprehensive attack surface coverage.
The presentation includes tactic and technique mappings that you can model on your own using the Taegis XDR Adversary Software Coverage (ASC) web tool along with special insights into the adversary thought process from the Secureworks Counter Threat Unit.