Learning from Incident Response: 2021 Year in Review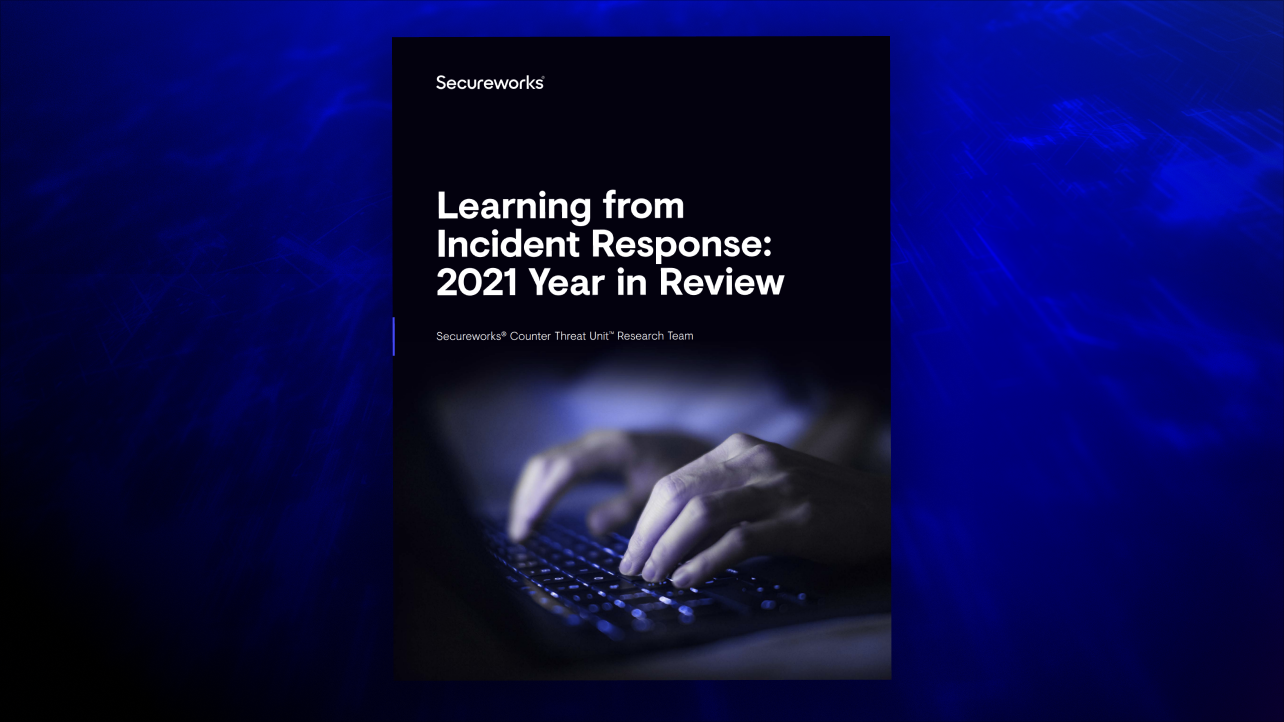 Get Your Complimentary Paper
All active fields required.
Strengthen your program with insights from the cyber trenches
What you'll learn:
What a year of incident response engagements reveals about notable trends in cyber threats and threat actor behavior
Key observations about the cyber threat landscape
What this means for organizations and key recommendations
The Secureworks Incident Response (IR) team plays a critical role in supporting organizations impacted by a security incident. Leveraging insights gained from hundreds of engagements each year, the Secureworks Counter Threat Unit™ shares knowledge about threat actor behaviors to inform and protect us all – enhancing best practices, guiding risk management decision making, and prioritizing resource allocation.