Report
Pandemic-Driven Change: The Effect of COVID-19 on Incident Response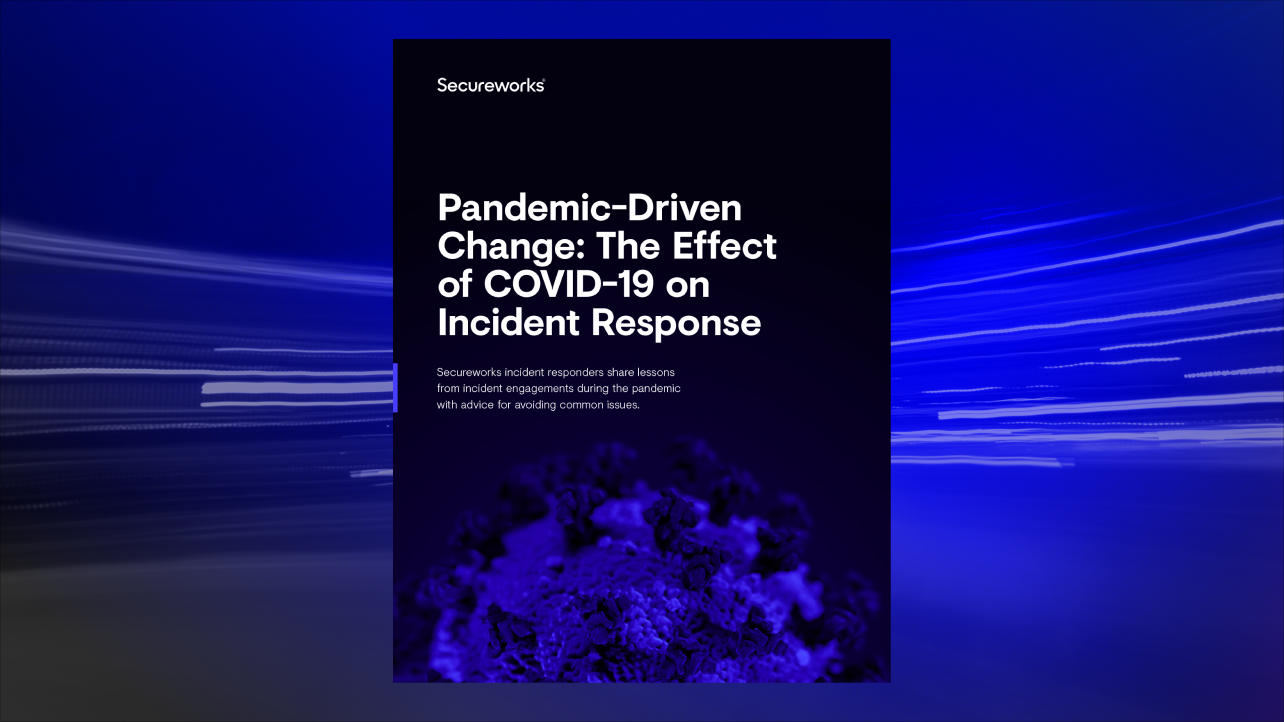 Get Your Complimentary Report
All fields are required.
Secureworks® incident responders share lessons from incident engagements during the pandemic with advice for avoiding common issues
What you'll learn:
How rapid adoption of remote work infrastructure left organizations vulnerable to threat actors
How threat actors successfully pivoted their tactics and exploited security gaps
10 recommendations to improve your incident response
Every year, Secureworks releases a report that summarizes findings from our incident response engagements over the past year. Because 2020 has been a year of unprecedented disruption, this year's report approaches incident response through the lens of our changed world.
COVID-19 caused rapid transformation in business infrastructure as organizations switched to remote work. The change happened so quickly that most companies had to prioritize maintaining business operations, leaving less time to dedicate to security measures. This altered the security risk landscape for many organizations, and our incident responders immediately saw evidence of how threat actors were exploiting this in the field.
This report examines how the global pandemic increased security risk and impacted incident response. It also highlights critical mistakes organizations made and offers key recommendations to help secure your own organization. COVID-19 offers many valuable lessons which can help security teams prepare for future unexpected events.