White Paper
Detect and Stop Advanced Threats Faster to Reduce Security Risk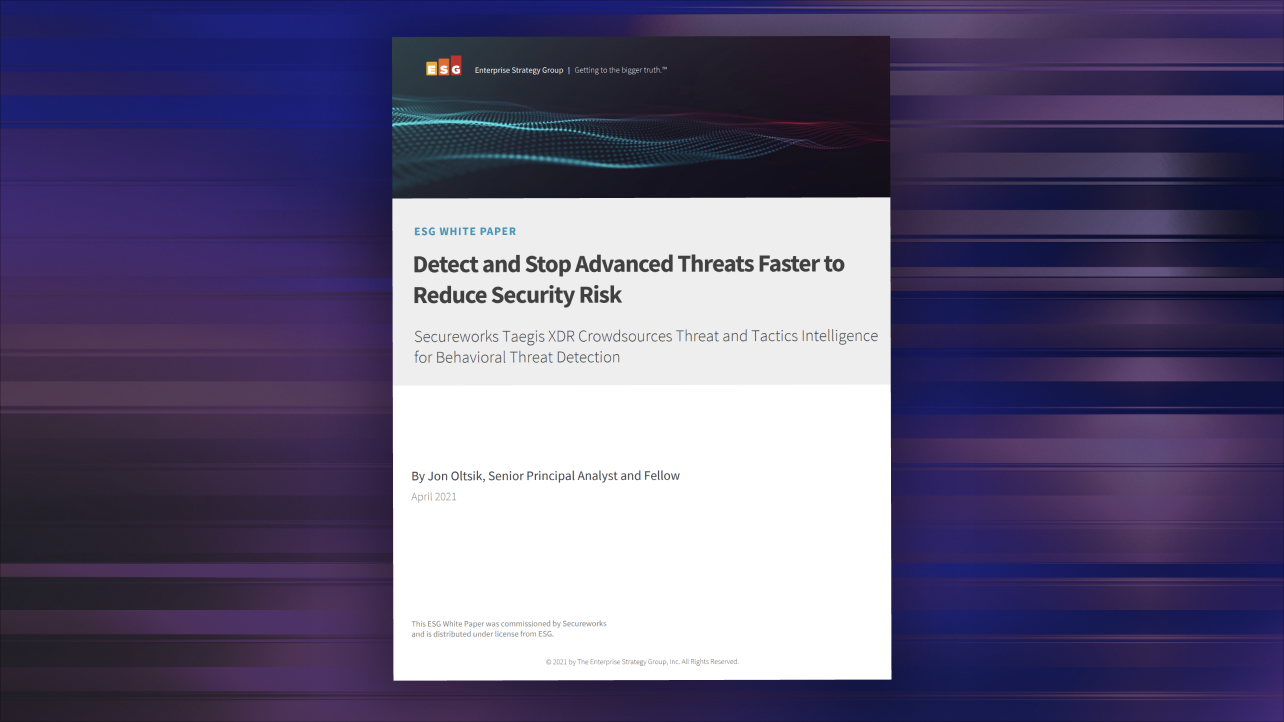 Get Your Complimentary Paper
All fields are required.
ESG Report: Secureworks® crowdsources threat and tactics intelligence for fast and accurate behavioral threat detection
What you'll learn:
This white paper, written by Jon Oltsik, Senior Principal Analyst and Fellow, Enterprise Strategy Group (ESG), defines the key solutions that security programs will need to leverage in order to improve threat detection and response, including:
SOAPA (Security Operations and Analytics Platform Architecture)
Machine and deep learning
Human analysis
Automation
Behavioral playbook mapping
As cyber adversaries become more sophisticated, organizations are forced to constantly upgrade their security operations in order to stay a few steps ahead.
In particular, cybersecurity professionals face numerous challenges.
You'll also get an in-depth look at how Secureworks is applying those solutions in a powerful new way to create Secureworks Taegis™ XDR that powers both a do-it-yourself security analytics platform and a managed service, Secureworks Taegis ManagedXDR.