Webinar
How to Protect Your Digital Business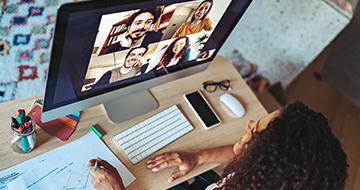 View On-Demand Webinar
All fields are required.
3 Top Success Factors to Securing Your Digital Workforce
Speakers
Rafe Pilling, Senior Security Researcher, Counter Threat Unit
Emma Jones, Proactive Incident Response Consultant
Recorded: October 13, 2021
Duration: 60 Mins
Earn 1 CPE Credit
Watch our webinar to discover the impact digital transformation has on the cybersecurity industry and how you can keep your digital business protected. 
What you'll learn:
Delve into the mindset of our adversaries, seeking weaknesses in organization's defenses
Common errors & vulnerabilities to avoid when investing in digital business initiatives
3 best practices to protect your digital workforce
Answers to questions that our speakers received during the live webinar
Digital transformation provides cybersecurity professionals an opportunity to solve existing security problems in exciting new ways. What are some of these new methodologies? And how can your organization reduce complexities, safeguard itself from opportunistic threats, and continue to innovate?
With hybrid work here to stay, many organizations continue to drive new digital business initiatives around moving workloads to the cloud, supporting a work anywhere culture, BYOD, and a variety of other programs. Save your spot to hear from our Counter Threat Unit™ and Incident Response experts about how you can protect your organization from evolving threats.
This webinar is approved and endorsed by (ISC)2 and CPE credits. To submit for credits and for additional CPE opportunities, please visit www.isc2.org.
Save your spot to hear from our Counter Threat Unit™ experts about how you can protect your organization from evolving threats