Webinar
5 Actionable Steps to Improve Security Operations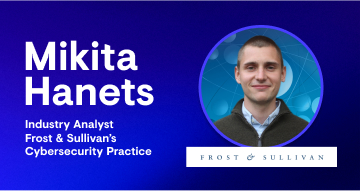 Access On-demand Webinar
All fields are required.
How XDR Can Help Your Organization, a Webinar with Frost & Sullivan
As threats continue to evolve in both complexity and sophistication, the need for extended threat detection & response (XDR) continues to rise in prominence in the cybersecurity community. But, what should you know about XDR and the benefits it can bring to your organization?
Watch our webinar with industry growth strategy consulting firm, Frost & Sullivan, as we discuss the key techniques to improve your SecOps efficiency with XDR. We'll also discuss Taegis™ XDR, our cloud-native solution that enables you to respond to advanced threats, with AI-driven analytics and curated threat intelligence.