Report
Learning From Incident Response: April – June 2022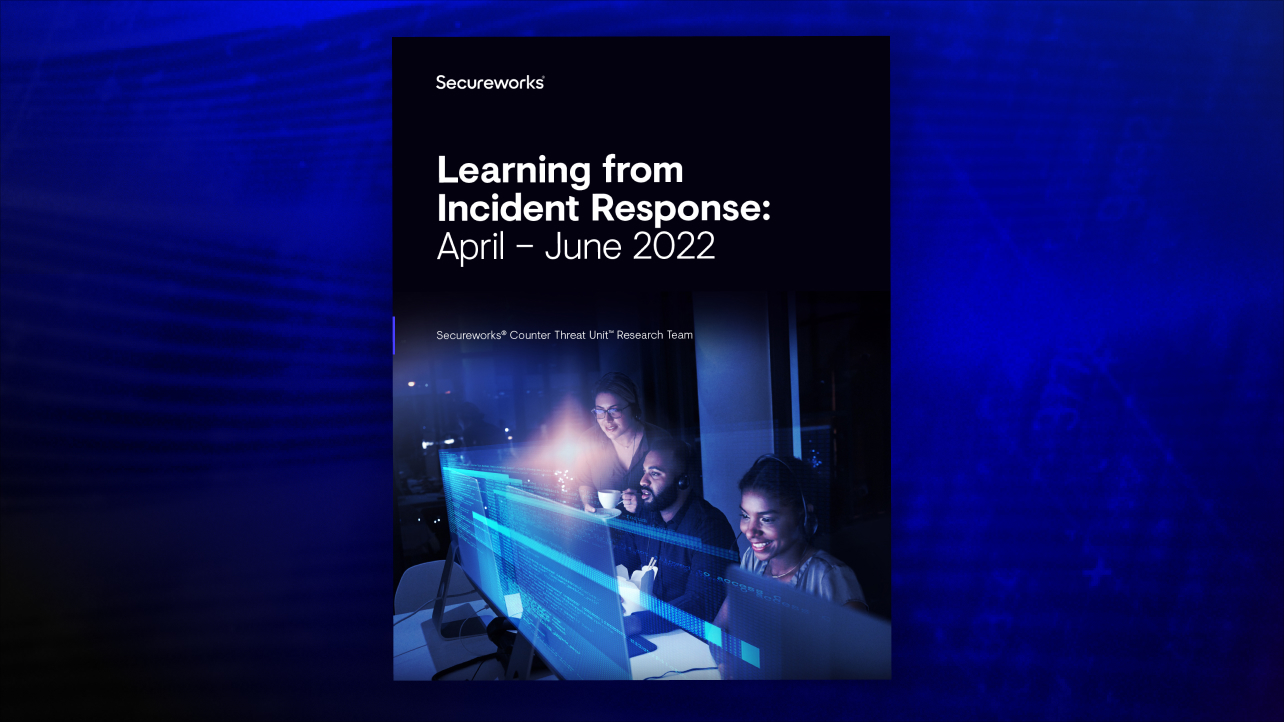 Get Your Complimentary Report
All fields are required.
Insights from the cyber trenches
What you'll learn:
Most frequently observed Initial Access Vectors
Commonly observed incident types — that aren't ransomware
Most frequently exploited vulnerabilities and how the compromise of an MSP led to ALPHV ransomware
Top recommendations provided to affected organizations in Q2
The Secureworks® Incident Response (IR) team plays a critical role in supporting organizations impacted by a security incident. This report from the Secureworks Counter Threat Unit™ (CTU) research team reviews key observations from over 100 IR engagements conducted in the second quarter of 2022.
Knowledge about threat actor behaviors can enable organizations to enhance best practices, make risk management decisions, and prioritize resource allocation.