Report
IDC MarketScape: Worldwide Incident Readiness Services 2021 Assessment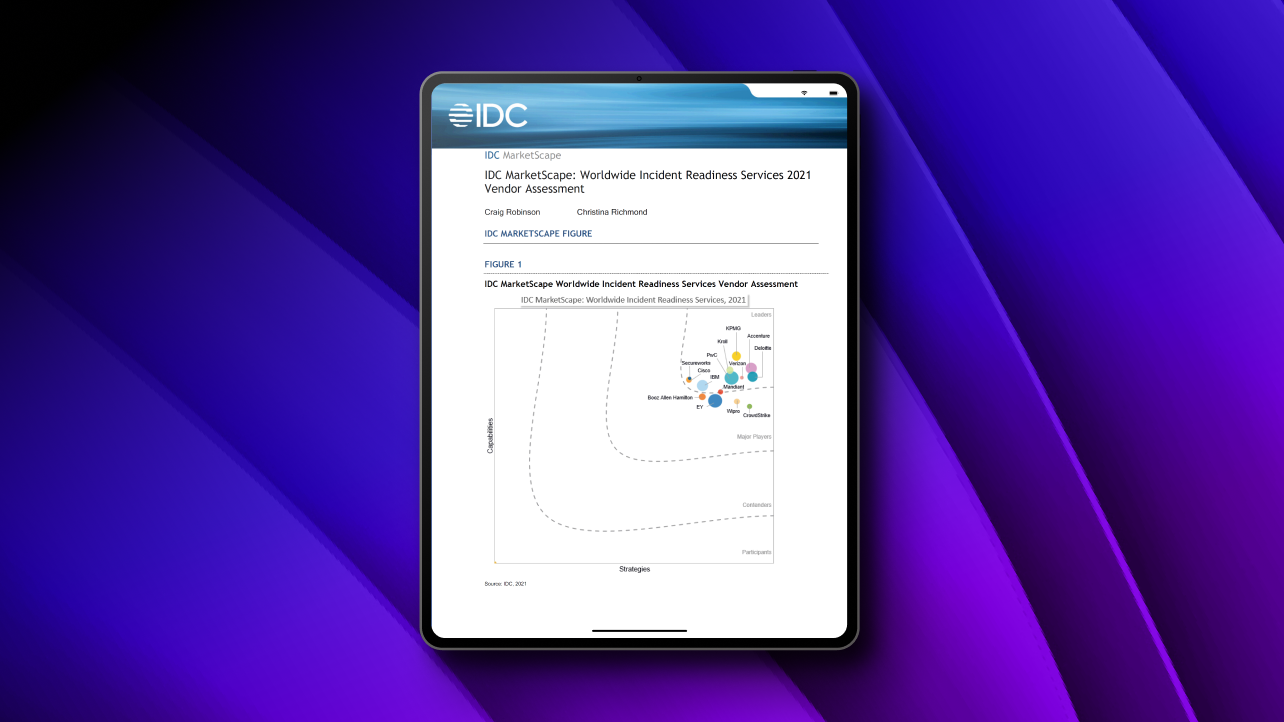 Get Your Complimentary Report
All fields are required.
Secureworks® named a Leader for Worldwide Incident Readiness Services
About Secureworks Proactive Incident Response and Security Consulting
Know more. Improve. Respond faster.
There are a variety of capabilities that can help your organization proactively mitigate risk and limit the impact of cyber incidents. The highly skilled security consultant and threat research experts at Secureworks will help you develop and stress test your incident response capabilities with incident response planning, tabletop exercises, vulnerability management, penetration testing, and real-world simulation exercises. Secureworks provides a wide range of threat-informed proactive consulting and incident response services, and cybersecurity software to help organizations more effectively and efficiently respond to incidents, while bolstering security maturity and cyber resilience. We're ready to assist with preparing for and responding to complex cyber events, 24x7.
The IDC MarketScape: Worldwide Incident Readiness Services 2021 Assessment is an independent third-party assessment.